Other Services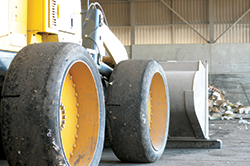 Ideal for extreme and abusive conditions where other tyres won't perform

Tytec Solid Tyres

Overview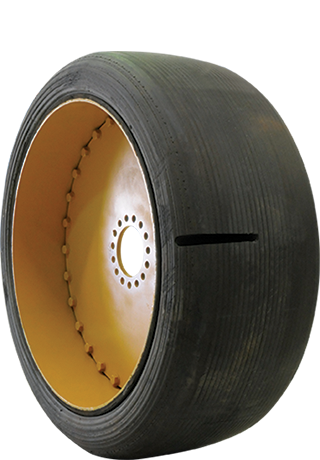 Tytec's solid tyres are unique in their design and manufacturing process by using the latest in manufacturing equipment technology and unique their design by using Finite Element Analyzing in the design phase. Tytec solid tyres are used in extreme and abusive conditions where pneumatic and foam fill tyres find it hard to perform. Tytec manufacture a range of different solid tyres in construction and rubber compounds to suit your application so we deliver the best performing solid tyre and cost per hour tyre for your operation.
Features & Benefits
Vision
Reduced tyre operating costs.
Reduced tyre maintenance.
Reduced production operating costs.
Reduced downtime.
Increased production.
Benefits
Lower cost per hour.
100% availability from tyres.
No downtime due to flats or failures.
Reduced number of tyre changes.
Reduced tyre maintenance.
Safety
Reduced potential of tyre related bursts and explosions.
Reduced exposure to risk during tyre/wheel changing procedures.
Pressure maintenance becomes obsolete, thus minimizing risk to tyre and workshop personnel.